An experimental varenicline nasal spray can reduce signs and symptoms of dry eye disease, the results of a phase 3 trial suggest.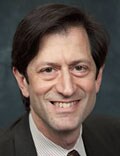 Dr Michael Raizman
Squirting the spray into their noses causes patients' eyes to water. It also makes them sneeze, but it doesn't irritate their eyes the way many eye drops do, said Michael Raizman, MD, an associate professor of ophthalmology at Tufts University School of Medicine in Boston, Massachusetts.
That's because Oyster Point's OC-01 works by simulating the trigeminal nerve through the nasal passage, causing the eyes to tear. By contrast, most current treatments are either anti-inflammatories or artificial tears that don't include all the components of natural ones.
OC-01 also improves symptoms relatively fast — in as few as 14 days, rather than the 3-6 months needed for some other dry eye treatments, Raizman told Medscape Medical News by email.
Raizman presented the findings from the ONSET-2 phase 3 trial at the virtual Association for Research in Vision and Ophthalmology (ARVO) 2021 annual meeting.
Marketed as the oral drug Chantix, by Pfizer, varenicline is prescribed to reduce cigarette cravings. Administered as a nasal spray for dry eye, much less of it ends up in the bloodstream, Raizman said.
To test its efficacy, the researchers recruited people with dry eye disease as measured by a Schirmer's score of 10 mm or less and an Ocular Surface Disease Index score of at least 23. They randomly assigned 246 patients to take 1.2 mg/mL, 260 patients to take 0.6 mg/mL, and 252 patients to take the vehicle as a placebo, twice a day.
Patients were allowed to use artificial tears as well as the sprays. After 4 weeks, about half of the subjects in both varenicline groups had improvements of at least 10 mm on the Schirmer's test compared with about a quarter of those in the placebo group, a difference that was statistically significant (P < .0001).
The mean difference in Schirmer score improvement was also significantly greater in both groups of patients who received OC-01 than in the control group.
And the mean change in eye dryness score (EDS) — on which patients rate their symptoms on a scale of 1 to 100 — was slightly more improved for those who received OC-01 than those who received the placebo.
Mean Changes From Baseline to Week 4
| | Schirmer's Score, mm | Eye Dryness Score (0-100) |
| --- | --- | --- |
| OC-01 0.6 mg/mL, n =255 | 11.3 | -19.8 |
| OC-01 1.2 mg/mL, n = 242 | 11.5 | -22.2 |
| Placebo, n = 248 | 6.3 | -15.4 |
The difference between the 0.6 mg/mL group and placebo just barely reached statistical significance (P = .038) but was stronger for the higher dose (P = 0.001). Some data had to be imputed because restrictions imposed by COVID-19 prevented collecting them.
Almost everyone who got OC-01 sneezed, but only about 12% had any ocular adverse event, which was similar to the placebo group. No one reported burning or stinging in the eyes.
A few patients coughed or felt throat or nose irritation. Eight people discontinued the drug because of adverse reactions in the 1.2 mg/mL group, compared with 5 in the 0.6 mg/mL group and 4 in the placebo group.
Combining the data from ONSET 2 with data from the ONSET 1 phase 2 trial to create a larger sample size, the researchers then separated out patients with mild-to-moderate symptoms from those with severe symptoms. The mild-to-moderate group experienced only slight improvement in their symptoms. Those with severe symptoms got improvement of 31.4 EDS points (regardless of dose), which was slightly better than the 23.6-point improvement provided by the placebo.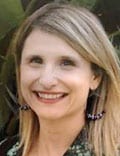 Dr Anat Galor
Oyster Point has applied for approval from the US Food and Drug Administration (FDA) and expects to hear back by October 17, 2021.
Anat Galor, MD, MSPH, clinical spokesperson for the American Academy of Ophthalmology and associate professor of ophthalmology at the University of Miami School of Medicine in Florida, said she is looking forward to having another alternative for treating dry eye disease.
It's hard to correlate an EDS improvement of 20 points or so to what her patients experience, she told Medscape Medical News. "No one's questioning whether the nasal spray increases tearing, because that's the biology of the spray," she said. "The question is, how does that translate to patient symptoms and function?"
Some hints come from TrueTear, a device made by Allergan that electrically stimulated the anterior ethmoidal nerve through the nasal passage to cause tearing. It benefited some patients who had not gotten relief through medication. But the gadget was expensive and Allergan withdrew it in 2020. "One of the things that was a little challenging was getting those prongs up the nose," Galor said.
A new device, the iTear100, by Olympic Ophthalmics, which stimulates the anterior ethmoidal nerve through the side of the nose, received FDA clearance last year.
"I'm excited to have more products out there, potentially targeting different aspects of disease," Galor said. "The idea that we're thinking beyond inflammation is what excites me the most."
Oyster Point funded the study. Galor reported no relevant financial relationships. Raizman is a consultant to Oyster Point.
Laird Harrison writes about science, health, and culture. His work has appeared in national magazines and newspapers, on public radio, and on websites. He is at work on a novel about alternate realities in physics. Harrison teaches writing at the Writers Grotto. Visit him at www.lairdharrison.com or follow him on Twitter: @LairdH.
For more news, follow Medscape on Facebook, Twitter, Instagram, YouTube, and LinkedIn.