This transcript has been edited for clarity.
I once asked a child's father if there were any firearms in the house, and his response was, "That's none of your business." He didn't care when I asked about drugs, smoke, alcohol, pets, mold, or anything else that could inadvertently harm his son.
Guns are in their own category, with many people not even wanting us to call gun violence a public health concern. According to the Gun Violence Archive, in 2021, the United States saw over 44,000 deaths related to firearms, including suicides, homicides, and accidents, and 40,000 injuries. We have to care.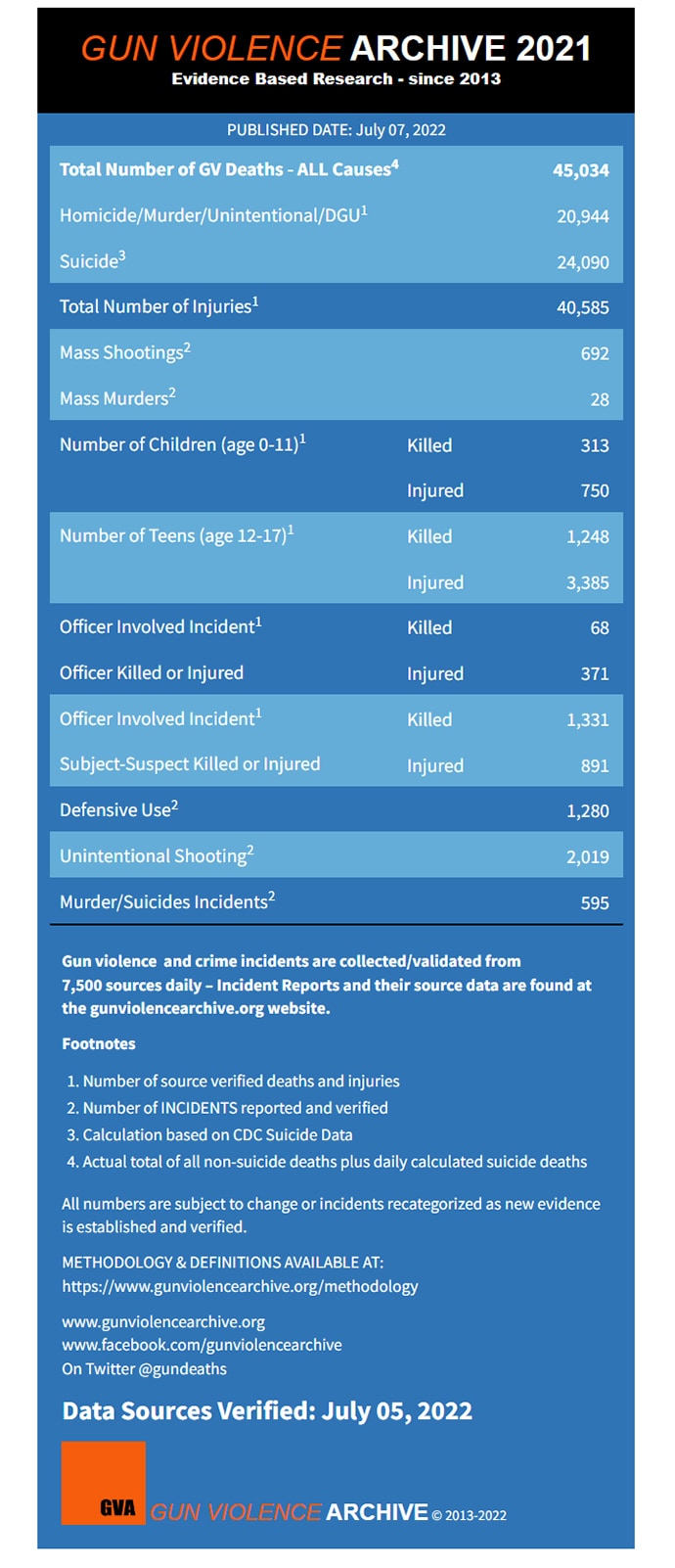 Doctors are all about harm reduction in public health. This is why we should continue talking about gun violence and respectfully having these one-on-one dialogues with our patients.
Gun ownership can be a sensitive topic, with some people not wanting doctors to chat about it at all. The National Rifle Association, for example, goes as far as saying that, because doctors don't get firearm training in medical school, we don't understand the nuances of gun ownership.
Remember in 2018 when they said that "doctors should stay in their lane" and not talk about guns at all?
Someone should tell self-important anti-gun doctors to stay in their lane. Half of the articles in Annals of Internal Medicine are pushing for gun control. Most upsetting, however, the medical community seems to have consulted NO ONE but themselves. https://t.co/oCR3uiLtS7

— NRA (@NRA) November 7, 2018
Clearly, for some, the conversation about gun control has merged with the need to talk to patients about safe gun ownership. We need to separate the two and stick to the numbers.
With a pediatrician hat on, let's run through some quick stats. About one third of homes that have a kid living in it also has a gun in it. Estimates say that 4.6 million children live in homes with at least one unlocked and loaded firearm.
According to data from Everytown Research and Policy, there were about 2000 unintentional shootings by children between 2015 and 2020, and 125 instances when a child under the age of 5 shot themselves or someone else in 2020 alone.
In shootings on school grounds, about 80% of the shooters under the age of 18 got the firearm from their own home, a friend's house, or a relative's house — basically, a place where they had access.
In this population, when there is a gun in the house, the risk for homicide is three times higher and the risk for suicide is four times higher. This gets to me.
There are multiple studies that demonstrate an individual is more likely to commit suicide by firearm when there's a gun in the house. Sadly, I've seen many failed suicide attempts — but not by firearm, because check this out: Only about 4% of suicide attempts result in death; however, when a gun is used, 90% of attempts are fatal.
Now, these data are in the pediatric population, but it's a really good example of why, as part of the screening process, we should be asking about any firearms in the home.
This is especially critical if a doctor, nurse, or mental health professional finds out that there's a family history of violence or suicidal or homicidal ideation, or if someone's in the house who's vulnerable or may not have the cognition when it comes to handling a firearm, such as a child or a grandparent with dementia.
We still have work to do when it comes to acceptance and widespread adoption of this type of dialogue.
A little over a decade ago, Florida passed the Privacy of Firearm Owners Act, which prohibited physicians from asking about gun ownership. There was even a provision threatening up to a $10,000 fine and/or loss of medical license until 2017, when the bill was overturned because of physician First Amendment rights.
Other states have tried to pass similar legislation before, but Florida was the only place where a bill was passed. Missouri, Montana, and Minnesota have laws that are centered around firearm data collection, but nothing that prohibits a physician from asking about firearm safety and gun ownership.
Many physicians, including yours truly, don't actually know that much about guns, which causes trust issues. We can still ask about safe gun storage, if guns are stored unloaded with the bullets being stored elsewhere, and whether children hang out at homes where firearms are easily accessible.
We can provide resources, work on policy and research, and talk to one another. It's endless.
We just have to approach these conversations from a place of mutual respect. Regardless of what you believe, many people own guns. It might be their expression of freedom or their rights. If you don't accept that, in some instances, you're going to erode patient trust. That's how it goes.
Now, I want to hear from you, including healthcare professionals who are gun owners. Do you think we should be having these conversations with patients about firearm safety? Why or why not? Comment below.
Alok S. Patel, MD, is a pediatric hospitalist, television producer, media contributor, and digital health enthusiast. He splits his time between New York City and San Francisco, as he is on faculty at Columbia University/Morgan Stanley Children's Hospital and UCSF Benioff Children's Hospital. He hosts The Hospitalist Retort video blog on Medscape.
Follow Alok Patel on Twitter
Follow Medscape on Facebook, Twitter, Instagram, and YouTube