A large price increase for colchicine in 2010 led to a significant falloff in its use for gout that persisted for the next decade while emergency and rheumatology visits for gout rose, suggesting poorer disease control, a retrospective cohort study reported.
The price of colchicine , commonly prescribed for acute gout attacks, climbed from $11.25 per prescription in 2009 to $190.49 in 2011, with the average out-of-pocket cost more than quadrupling, from $7.37 to $29.42, the study noted. Colchicine prescriptions for gout declined 27% over the next decade, according to adjusted analyses that the study authors performed.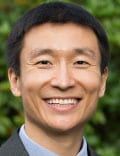 Dr Zirui Song
"A roughly 16-fold increase in colchicine prices appeared to have lowered colchicine use over the next decade," senior author Zirui Song, MD, PhD, an associate professor of healthcare policy and medicine at Harvard Medical School and an internist at Massachusetts General Hospital in Boston, told Medscape Medical News in written comments. "Over the same period, patients with gout used more of other medications that could treat gout. They also had more emergency department visits for gout and rheumatologist visits for gout, which potentially signals poorer disease control."
The study, published online today in JAMA Internal Medicine, examined MarketScan data from a longitudinal cohort of patients who had employer-sponsored health insurance and a diagnosis of gout from 2007-2019. MarketScan is an IBM database of medical and drug data from employers and health plans. The study examined more than 2.7 million patient-year observations over the 13-year period.
How the Price Increase Happened
After 2011, a large percentage of patients shifted to less effective but more affordable drugs to treat gout. Prescriptions for allopurinol increased 32% (P < .001) and oral corticosteroids 8.3% over the decade. "These are imperfect substitutes," Song said. "Allopurinol is used to prevent gout, while oral corticosteroids can be used to treat a gout flare."
At the same time, visits for gout-related complaints to emergency departments and rheumatology offices increased through the ensuing years: 39.8% and 10.5% on an adjusted analysis, respectively (P < .001 for both).
Colchicine is actually a drug that predates the creation of the US Food and Drug Administration in 1938 and had been grandfathered under its Unapproved Drug Initiative. Then in 2009, the FDA determined that colchicine was effective for treating arthritis-related gout flares after the manufacturer, URL Pharma, presented results of a randomized, controlled trial of 185 patients with gout.
The next year, the FDA granted URL Pharma 3 years of market exclusivity for the drug under the brand name Colcrys, now trademarked by Takeda Pharmaceuticals.
The latest study noted that longer-term analysis of the impact of the FDA's decision had been lacking. The goal, said Song, was "to better understand the long-run implications of large drug price increases in the US by studying the case of colchicine."
He added, "For drugs that lack competition, large price increases can have large economic and clinical consequences over many years."
Absorbing the Cost
Lead author Dan P. Ly, MD, PhD, MPP, assistant professor at the University of California, Los Angeles, added, "Our study has large implications [for] when generic medications or other medications experience large price increases. Use of the medication in question drops or patients have to pay more out of pocket, and patient health can suffer as a result."
The drop-off in colchicine use in this patient population could have been worse, Song said. "Despite colchicine use decreasing by 27% over nearly a decade, the fact that it did not decline more suggests that for patients with gout, the large price increase was mostly absorbed by their insurers, employers, or themselves — eg, passed through to higher premiums, lower wages, or higher cost-sharing."
Aaron Kesselheim, MD, JD, MPH, a professor at Harvard Medical School, reported previously on the price consequences of colchicine early on after the FDA granted the manufacturer market exclusivity.
"In our past research, we looked at how the massive increase in the price of colchicine increased spending on the drug and reduced use in a relatively short time period after the price hike," said Kesselheim, who was not involved in this current study by Ly, Song, and Mia Giuriato, BBA, MA, from Harvard Medical School. "This study evaluated the experiences of patients with gout over multiple years and showed that the reductions in use persisted and were associated with increases in ED and rheumatology visits, suggesting worsening control of gout due to the relative inaccessibility of the drug at the new high price."
The latest findings have public policy implications, Kesselheim said. "In the case of colchicine, the FDA made a bad pitch, leading to a home run for the manufacturer and a shutout for patients."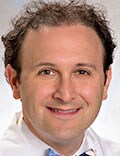 Dr Aaron Kesselheim
"The FDA needs to make sure to take into account the quite predictable patient effects that can result from disruptions to competition when it considers taking steps like it did in the colchicine case to disrupt the market and create an artificial monopoly, even if the FDA acted in the best of intentions in this case," Kesselheim added.
Song received funding for the study from the National Institutes of Health and Arnold Ventures. He also disclosed receiving personal fees from the Research Triangle Institute, Google Ventures, VBID Health, and the International Foundation of Employee Benefit Plans. Ly, Giuriato, and Kesselheim report no relevant financial relationships.
JAMA Intern Med. Published online May 8, 2023. Abstract
Richard Mark Kirkner is a medical journalist based in the Philadelphia area.