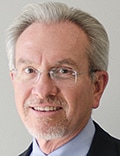 Dr Daniel Bessesen
Every day it seems there is a new miracle cure written about in some or another newspaper article. "Does Black Tea Cure Diabetes?" Or fenugreek, or apple cider vinegar, or other untold substances?
Headlines like these proliferate in the mainstream media, and questions like these come up frequently in doctors' offices and weight loss clinics. Providing education and advice about this and other misinformation is part of the ongoing clinical work of many endocrinologists who see patients with type 2 diabetes and obesity.
Medscape Medical News asked some doctors how they respond to such enquiries.
Daniel Bessesen, MD, chief of endocrinology at the University of Colorado Anschutz Medical Campus, Denver, says people believe some of these stories because the substances in question come from natural sources. However, he emphasizes: "Black tea does not cure diabetes."
"For those of us who work with patients with obesity, we hear some version of this question with great regularity," he told Medscape Medical News. "I spend a lot of time re-educating patients who want to try nontested treatments and providing sound evidence-based recommendations. We don't want them to be distracted by the proverbial shiny object of 'Try this tea or this supplement,'" he added.
Caroline Apovian, MD, codirector of the Center for Weight Management and Wellness, Brigham and Women's Hospital, and faculty member, Harvard Medical School, Boston, Massachusetts, concurs: "Tea is fine as a drink, but I would hope that people recognize the inaccuracy of some of these outrageous statements."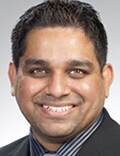 Dr Peminda Cabandugaman
David Sarwer, PhD, says claims made for natural remedies are just another string in a long history of "hucksterism", lacking a basis in science.
"I wish there was a magic bullet," but there isn't, adds Sarwer, director of the Center for Obesity Research and Education, Temple University, Philadelphia, Pennsylvania.
And Peminda Cabandugama, MD, an endocrinologist at the University of Kansas City School of Medicine, Missouri, stresses: "The only thing that 'cures' type 2 diabetes is weight loss."
"I do tell patients that there is nothing wrong with cooking with cinnamon, but there are no controlled trials demonstrating that cinnamon cures diabetes," he emphasizes. "And apple cider vinegar can give serious gastrointestinal side effects, so moderation is key."
Unregulated Supplements a Cause for Concern, Call for Clinicians to Act
Many of the unsubstantiated claims for natural remedies are driven by the multi-billion-dollar supplement market. A report from Grand View Research notes the market for such supplements was worth $140.3 billion in 2020 with an anticipated 8.3% growth forecast for 2021 to 2028.
And the US Dietary Supplement and Health Education Act (DSHEA) allows supplements to be sold under much less scrutiny than medicines.
Apovian explains: "Naturally occurring substances…can be promoted as a supplement without going through FDA approval. These supplements can be sold over the counter (OTC) without the same safety and efficacy requirements that a drug has."
"People make a lot of money creating supplements without going through years and years of trials that a pharmaceutical has to go through to help save lives. Everyone has problems with pharma, but they've spent billions of dollars making drugs that save lives while the supplement industry puts stuff out for $40 a bottle," she observes.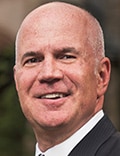 Dr David Sarwer
And many supplements — particularly products advertised for weight loss — can be hazardous or have dangerous interactions with other medications, Sarwer points out.
"Practitioners need to be prepared to have discussions about the lack of evidence base," he asserts.
Apovian urges clinicians to act. They can support programs to petition the government to repeal DSHEA, she explains.
"The OTC weight loss industry is taking away the power of medicine to help people. We have better drugs for obesity and diabetes. It's time to put a stop to all these companies that make money by promoting either useless supplements or supplements that can harm you," she says.
"It's been very devastating for the American public to have supplements around, and it's damaging for doctors who have appropriate prescribing ability to give patients drugs that are safe and effective," she notes.
Don't Shut Them Down…Discuss Issues With Patients
When asked by patients about such natural "cures", Bessesen, the Denver endocrinologist, said he uses the opportunity to have an honest discussion with his patients.
"People who take supplements tend to be more skeptical people. It signifies that they don't trust doctors and don't trust medicines," he adds.
"The person is clearly concerned about their health and they're reading about it, but they're also looking for nontraditional medications outside of the healthcare system. So, the bigger question is, 'What are you looking for with this tea that can be compared [to the effects of] a GLP-1 agonist?" for example.
Cabandugama agrees that doctors should take the time to simply listen to patients, even though time is short in consultations.
"If you appear judgmental, the patient will shut down and not come back to see you. We need to use language patients can understand and not take a paternalistic approach. Make sure they don't perceive us as stating, 'What you're saying is stupid.'"
With only 20 minutes allotted per patient, Bessesen says it may be challenging to discuss all of these issues with patients, but he considers it time well spent.
"I'd rather spend time having an honest conversation with my patient rather than pushing information they don't want to hear. I like to ask, 'What are you looking for today and how can I be helpful?'"
More Training in Obesity Needed, Access to Medications and Surgeries
Another important issue is that family physicians may be reluctant to offer obesity management as part of their practice, say the experts.
But they can provide recommendations for, or refer patients to, evidence-based programs — including commercial weight loss courses, such as WW and diabetes prevention programs (DPP) — or to bariatric surgery centers, as well as prescribe obesity medications.
These treatments are "profoundly underutilized," Sarwer says.
Many [family physicians] haven't received additional training in treating obesity. And some, unfortunately, may have their own biases toward treating obesity," he adds.
Sarwer recently authored an article discussing barriers to weight loss surgery, entitled, "Role of Weight Bias and Patient–Physician Communication in the Underutilization of Bariatric Surgery," published in Surgery for Obesity and Related Diseases.
"Patients still think of these as dangerous operations, but they are no more dangerous than gall bladder surgery," Sarwer says. Doctors too can be wary he notes, observing: "Many physicians are still concerned about the safety and efficacy."
Obtaining approval from insurance companies for bariatric surgery also comes with its own hurdles, he acknowledges. It can take 6 months from a patient's initial visit to a center to the actual operation, requiring 8 to 10 medical visits before the insurance company clears the surgery.
There are, however, some encouraging signs for the future, he says.
"I'm optimistic that the next generation of physicians will have training to more effectively treat obesity. I see a growing number of physicians receiving training and putting in the time and energy in obesity management. I also see medical students receiving training in nutrition and physical activity."
Indeed, last year the pool of applicants hoping to pass the American Board of Obesity Medicine (ABOM) certification exam and become obesity medicine specialists was 40% higher than in 2020, as reported by Medscape Medical News. This was spurred on, it is thought, by the spotlight that has been shone on obesity as a risk factor for COVID-19.
In 2012, the first year ABOM conferred certification, 224 physicians became diplomates. Currently, 4152 physicians are certified by ABOM. If most of the 2021 applicants passed, this means the number of physicians certified in obesity medicine in the United States and Canada will be more than 5000; 85% of applicants pass the test on the first try.
Trust the Science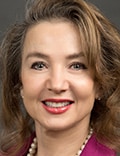 Dr Caroline Apovian
Cabandugama recommends steering patients interested in natural remedies in the direction of peer-reviewed scientific studies, including checking to see if there are multiple studies demonstrating the same or similar results that are conducted across different patient populations, as well as in multiple locations.
A classic example is studies investigating the claim that chromium picolinate supplements could cure diabetes. "Studies have shown no evidence that extra chromium helps people with diabetes," Apovian says. "We can put that claim to bed, but they had to do these very expensive randomized trials to prove that."
Fenugreek, an herb primarily used in middle eastern countries, is occasionally touted as being almost as good as diabetes drugs, Bessesen says. However, the studies involved small numbers of people, between 20 to 40, over a short timespan, whereas an FDA-approved drug requires studies in thousands of patients over years.
Apovian says too that while peer review is important, "We have to review papers and critique the research so that we're making correct conclusions."
"At the end of the day, our role as clinicians is to make sure we don't hurt our patients, so we need to see the research behind something before we tell our patients to try it," Bessesen stresses.
"Why would a person be comfortable with something that has no data supporting it and be skeptical toward the medicine and pharmaceutical companies? It makes no sense in terms of evaluating the data," he concludes.
For more diabetes and endocrinology news, follow us on Twitter and Facebook.