Background
Glutathione synthetase (GS) deficiency, first described in 1970, is a rare autosomal-recessive inborn error of glutathione metabolism characterized by severe metabolic acidosis, hemolytic anemia, and neurological problems.
Biochemical findings include massive excretion of 5-oxoproline in the urine. In mild glutathione synthetase deficiency, which is characterized by hemolytic anemia, enzyme deficiency primarily occurs in erythrocytes. See the image below.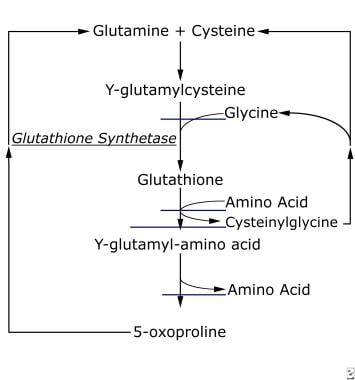 Biochemical pathway of glutathione synthetase.