Background
Low back pain (LBP) is one of the most common reasons for missed playing time in professional athletics, as well as a leading reason for healthcare provider visits. When evaluating patients with LBP, lumbar disc problems should be considered (see image below).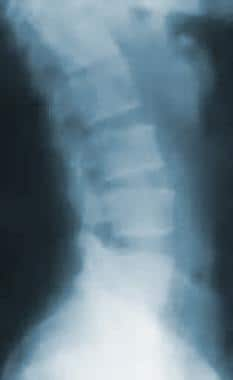 Radiograph of the lumbar spine. This image demonstrates L5-S1 disk space narrowing (the most common location).
See Back Pain: Find the Cause, Watch for the Comeback, a Critical Images slideshow, to help diagnose and manage this common problem.