Overview
The onset, degree, and sequence of aging varies based upon a multiplicity of factors. These include genetic background and ethnicity, environmental conditions, behavior, and overall quality of life including socioeconomic level. Both intrinsic and extrinsic factors contribute to aging. Intrinsic factors include progressive bone remodeling, loss of facial fullness, and decreased tissue elasticity. Major extrinsic forces include gravity, hormonal imbalances, diet, smoking, and chronic solar exposure. Although each factor reflects its own respective changes, these factors combine dynamically to determine the totality of facial changes. Rhytidectomy is used as one important tool in facial rejuvenation.

Historically, rhytidectomy encompassed only skin re-draping procedures. Later, deeper facial structures were addressed with procedures that involved the superficial musculoaponeurotic system. More recently, procedures that address both the descent of tissues and the loss of volume have proven effective.
Successful implementation of these techniques, however, requires implementation of a preoperative surgical plan. Such a plan requires a methodical analysis of the tissue layers as well as the manner in which the individual structures of the face relate to each other.
In order to develop a successful treatment plan, the surgeon must include a careful and systematic facial analysis. Without a surgical plan that includes a careful and systematic facial analysis, a less than optimum surgical result is likely, even in the most highly skilled hands.
The changes associated with facial aging can be seen in the images below.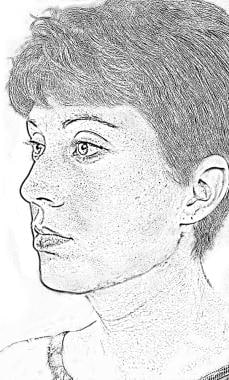 Figure 1. Youthful face.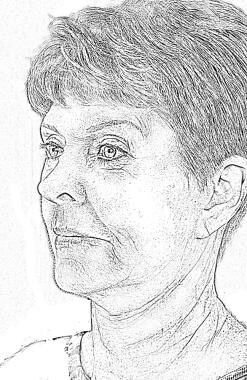 Figure 2. Changes associated with facial aging, including jowling, midfacial ptosis, pseudoherniation, and dermatochalasis of the lower lids and descent of the brows. Note the deepening of the nasolabial folds as well as the appearance of labiomandibular folds ("marionette lines").