Background
Because trauma is a multisystem disease, multiple injuries may be present in the trauma patient. Other injuries often take priority over injuries to the genitourinary (GU) system and may initially interfere or postpone a complete urologic assessment. Coordinated efforts between various services caring for the patient are crucial to ensure comprehensive care, and evaluation of the injured patient with possible GU trauma should not differ from that of other trauma patients. Follow the protocols of the Advanced Trauma Life Support (ATLS) program of the American College of Surgeons to provide total patient care.
See the images below.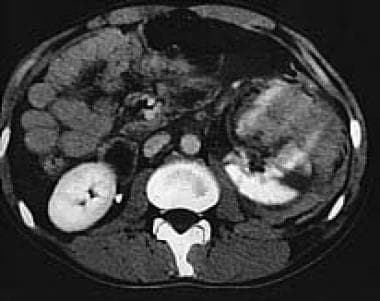 Ruptured left kidney.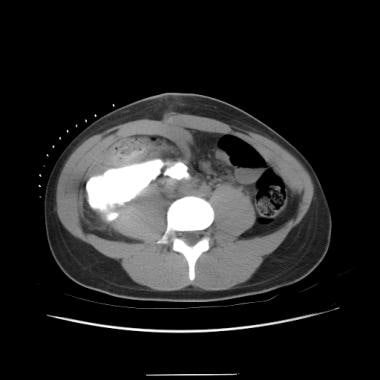 Contrast-filled urinoma.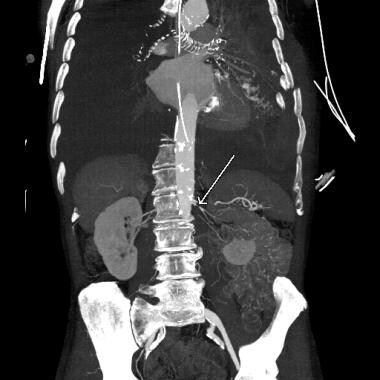 Avulsed left renal artery with thrombosis.