Background
Rubella is now rare because of widespread compliance with childhood immunization programs. The disease is usually a benign and inconsequential viral illness unless exposure occurs in utero.
Congenital rubella syndrome is associated with clinically significant congenital malformations.
The live-attenuated virus vaccine has decreased the incidence of rubella significantly, thereby decreasing congenital disease. See the image below.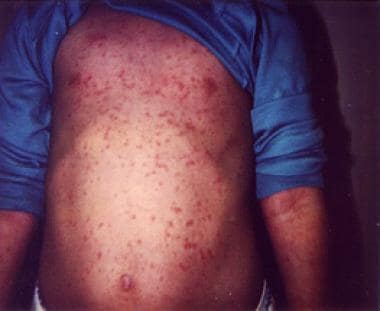 Image in a 4-year-old girl with a 4-day history of low-grade fever, symptoms of an upper respiratory tract infection, and rash. Courtesy of Pamela L. Dyne, MD.