Background
A pleural effusion is collection of fluid abnormally present in the pleural space, usually resulting from excess fluid production and/or decreased lymphatic absorption.
It is the most common manifestation of pleural disease, and its etiologies range in spectrum from cardiopulmonary disorders and/or systemic inflammatory conditions to malignancy. Approximately 1.5 million pleural effusions are diagnosed in the United States each year (see images below).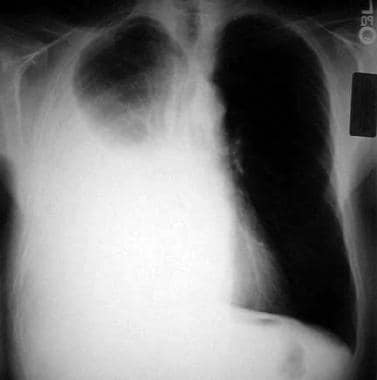 Large right-sided pleural effusion. This effusion was malignant.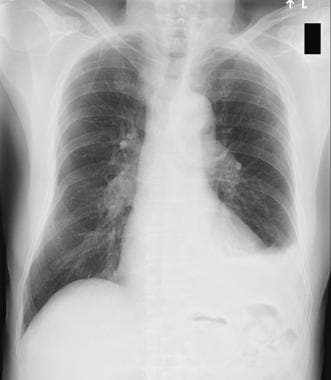 Left-sided pleural effusion.