Reference Range
The reference range for albumin testing is as follows:

The normal range is 3.5 to 5.5 g/dL or 35-55 g/liter. This range may vary slightly in different laboratories.
Albumin composes 50%-60% of blood plasma proteins.
An image depicting human serum albumin can be seen below.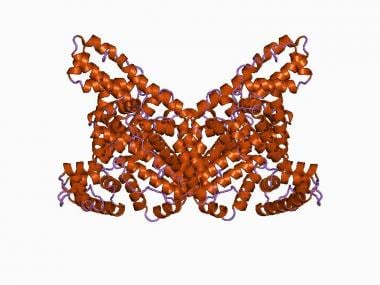 The structure of human serum albumin.