Overview
The anatomy of the ear is composed of the following parts
:
External ear (auricle) (see the following image)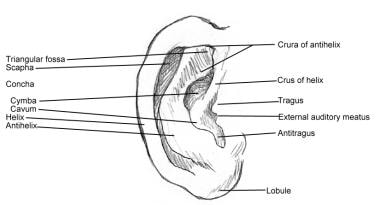 External ear anatomy.
Middle ear (tympanic): Malleus, incus, and stapes (see the image below)
Inner ear (labyrinthine): Semicircular canals, vestibule, cochlea (see the image below)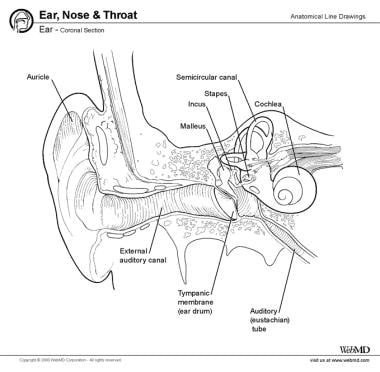 Cross-section of the middle and inner ear.
The ear is a multifaceted organ that connects the central nervous system to the external head and neck. This structure as a whole can be thought of as 3 separate organs that work in a collective to coordinate certain functions, such as hearing and balance. Any disharmony in this continuum may disrupt the ear's functionality.