Overview
The wrist is a complex joint that bridges the hand to the forearm. It is actually a collection of multiple bones and joints. The bones comprising the wrist include the distal ends of the radius and ulna, 8 carpal bones, and the proximal portions of the 5 metacarpal bones (see the images below).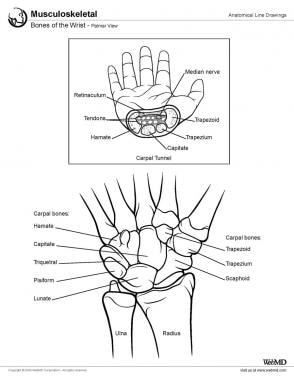 Bones of the wrist, palmar view.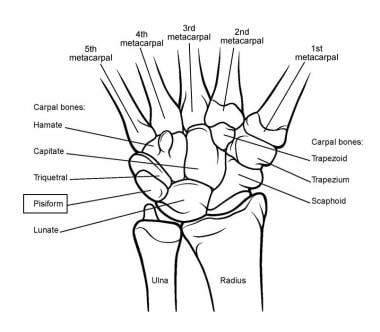 Bones of the wrist, enlarged view.
All of these bones participate in complex articulations that allow variable mobility of the hand. Relative to the forearm, the hand is capable of 3 degrees of freedom: (1) flexing and extending, (2) pronating and supinating, and (3) deviating ulnarly or radially.
In order to maintain mobility without sacrificing stability, the wrist joint has a complex configuration of ligaments, as shown in the following images.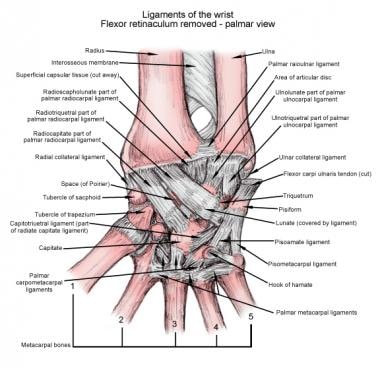 Ligaments of the wrist, palmar view.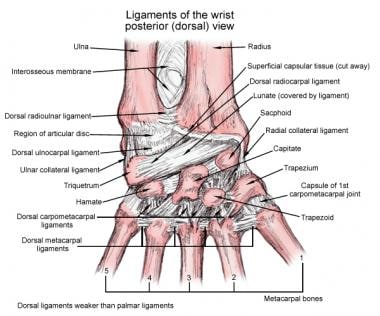 Ligaments of the wrist, posterior (dorsal) view.