Background
Blue rubber bleb nevus syndrome (BRBNS) is a rare condition that is characterized by numerous malformations of the venous system that significantly involve the skin and visceral organs.
This condition was initially discovered in 1860 by Gascoyen.
However, it was later made famous in 1958, by William Bennett Bean for which the disease has been termed "bean syndrome," later referenced as blue rubber bleb nevus syndrome.
BRBNS is an important condition due to the potential for significant bleeding which can be fatal.
Also see the article, Dermatologic Manifestations of Gastrointestinal Disease.
Note the images below.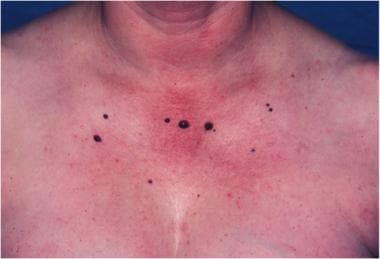 Multiple scattered blue to black rubbery papules and nodules involving the mid-chest region.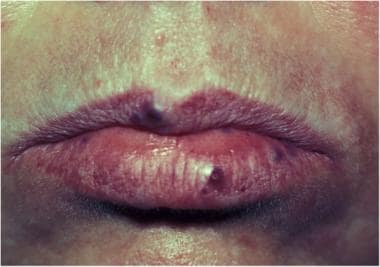 Purple to blue/black papules involving the upper and lower lips.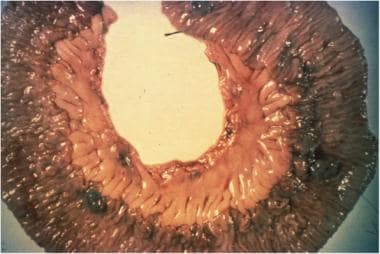 Multiple blue to black pigmented, rubbery, blood-filled sacs, which are easily compressible involving the GI tract.