Background
Striae distensae, a common skin condition, do not cause any significant medical problem; however, striae can be of significant distress to those affected. They represent linear dermal scars accompanied by epidermal atrophy.
See the image below.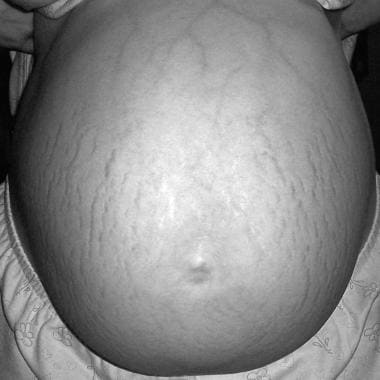 Striae distensae in pregnancy. Baby is due in less than 2 weeks. Courtesy of Patrick Fitzgerald and Wikimedia Commons.